ZAAL Z
ZAAL Z takes you to the world of the museum and its collection four times a year. The magazine contains interviews with artists and art professionals. But also in-depth articles about art and exhibitions at home and abroad.
Do you want to receive the magazine for free at home? Subscribe now. (ZAAL Z is only published in Dutch)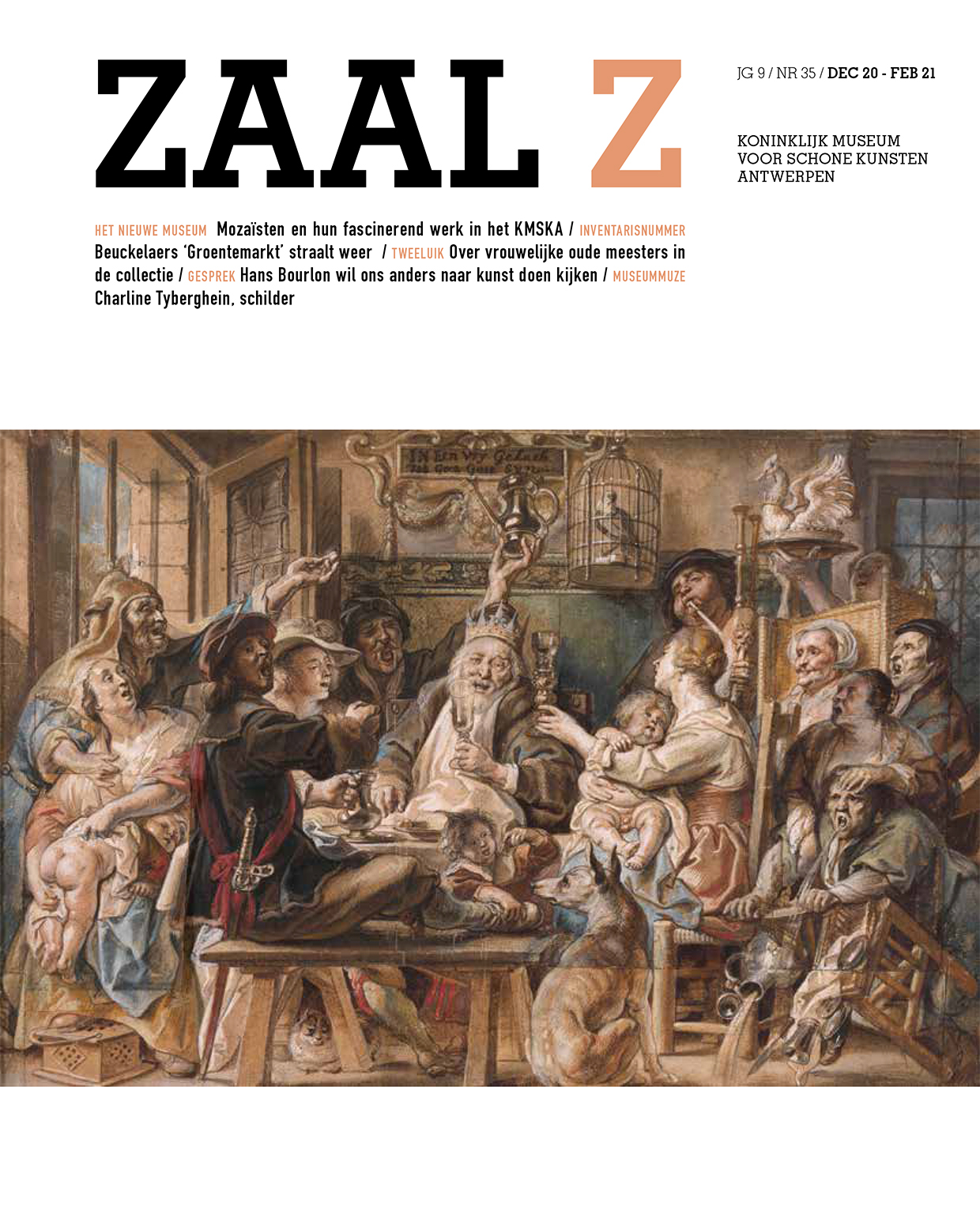 The Winter Issue (only in Dutch)
During the darkest days of the year, ZAAL Z provides light in the form of fascinating interviews and articles about art. In the winter issue we discover how the new KMSKA art mosaic takes shape. We also talk to Hans Bourlon - art lover and CEO of Studio 100 - about the exhibition concept Kunstuur. Conservator Eva van Zuien talks about the restoration of The Vegetable Market by Joachim Beuckelaer. And artist Charline Tyberghein looks for inspiration in the museum collection.