ZAAL Z
ZAAL Z takes you to the world of the museum and its collection four times a year. The magazine contains interviews with artists and art professionals. But also in-depth articles about art and exhibitions at home and abroad.
Do you want to receive the magazine for free at home? Subscribe now. (ZAAL Z is only published in Dutch)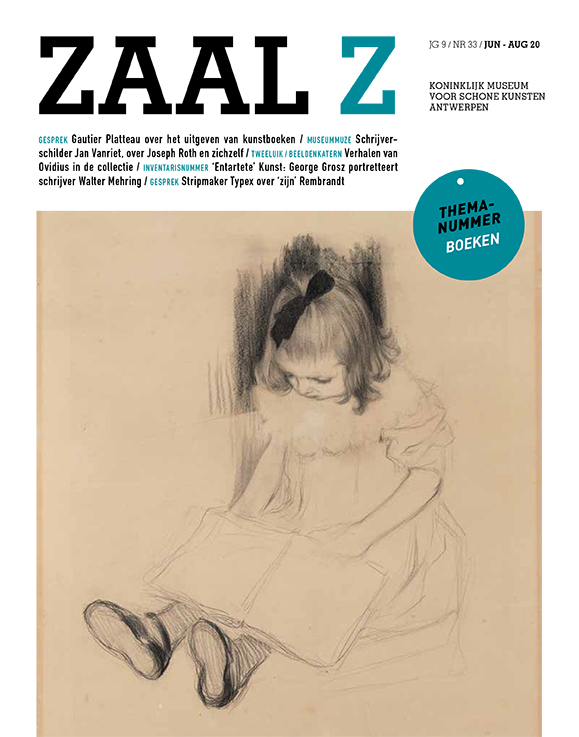 Themanummer boeken
We zweren het: het idee voor dit zomerse themanummer over boeken, lezen en/in de kunsten was er eerst. Nog voor het coronavirus ons met z'n allen dwong om thuis te blijven. Tussen onze boeken. Werkend, kokend, mediterend, puzzelend, gamend, peinzend, sportend, spelend en natuurlijk ook lezend. Met gratis leestips. Veel plezier!