Sausages for St Anthony
James Ensor painted The Temptation of St Anthony in 1927. The work shows the Egyptian monk Anthony the Great with monsters and seductive demons seeking to entice him. Naked women float through the air on clouds to surround the hermit. A harlequin figure tempts him with sausages. But the imperturbable Anthony just sits there, the Bible open on his lap. Masks pop up at the edge of the painting, adding a further sinister touch.
Ensor, like many modern artists, painted this theme several times. Yet the work is entirely different in character to the first paintings and drawings (1887) he devoted to the subject.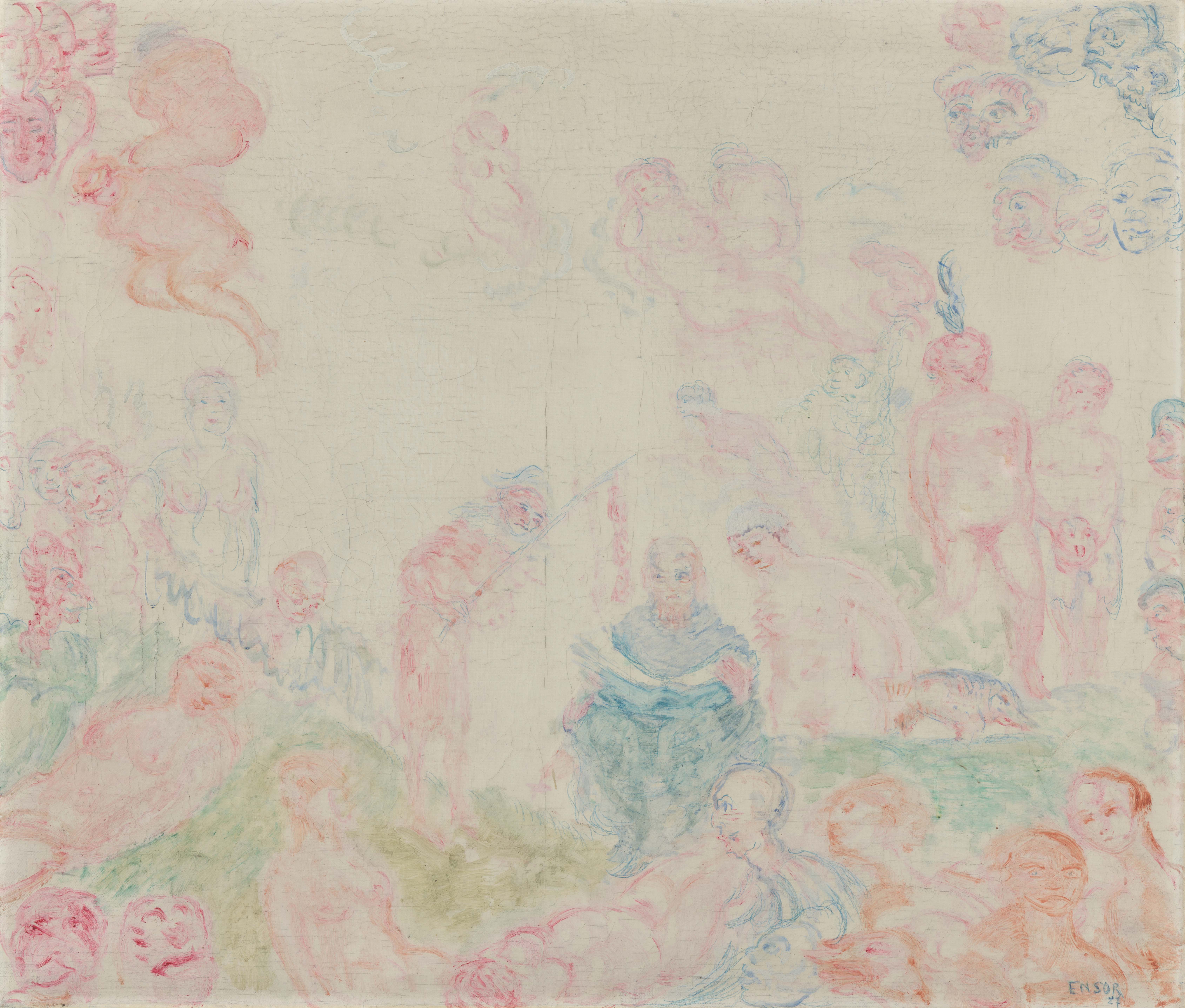 Who was Henry Crapo, the donor?
Henry Crapo (Detroit, 1932 - 2019) was a leading mathematician and art lover. He studied mathematics at the Massachusetts Institute of Technology (MIT) before relocating to Ontario to teach at the University of Waterloo. During his time there, Crapo became a Canadian citizen. He then moved to France to concentrate on applied mathematical research.
Henry Crapo retired in 2000 and moved to a quiet village in the south of France. But he didn't give up on math. Every year, he spent several days with colleagues from around the world solving a variety of mathematical problems. It was through a colleague from Antwerp that Henry Crapo decided to donate his Ensor to the KMSKA.
Brief trip to the restoration workshop
The Temptation of St Anthony will spend a while in the restoration workshop before we show it to the public.