Event

Temporary exhibition

Date

24 September 2022 until 03 September 2023
The KMSKA from concept to realization
Stripped to the bone, fully restored and with a brand-new museum section to boot. The KMSKA has been through the most spectacular renovation in its history. Relive its finest moments with us.
We are organising a temporary exhibition about ... ourselves. On 1 May 2011, the museum closed its doors. Today, the 19th-century building sparkles as in olden days. And at the same time, it became larger. A brand-new museum space arose in the former patios. KAAN Architecten drew up the master plan for this impressive makeover. This exhibition is the account of one of the most spectacular periods in the history of the museum. Photographer Karin Borghouts followed the renovation closely. Her photos of ten years of demolishing, building and restoring form the thread that runs through all the steps.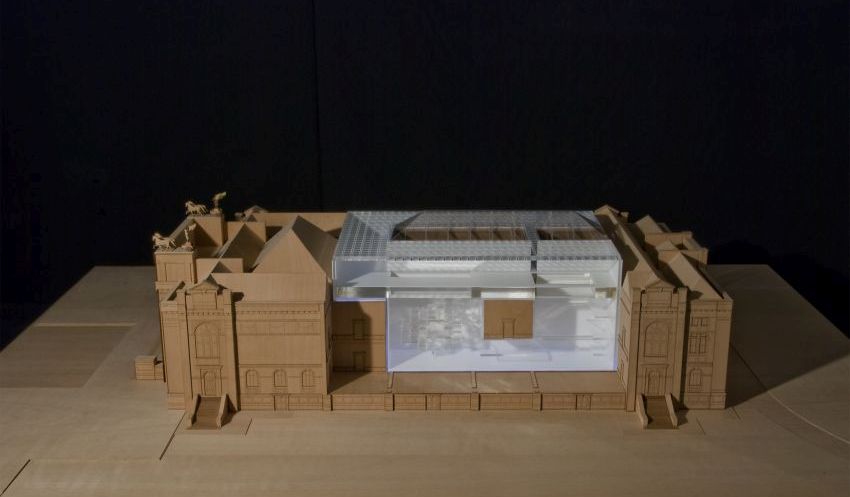 KMSKA, a house of and for the arts
Thanks to the master plan the museum is completely equipped for the 21st century. State of the art and forward-looking. This is what makes the KMSKA so much more than a house for the arts. It is a work of art in itself, where mastery and craftsmanship meet. Get inside the heads of the architects and designers. And look over the shoulders of the restorers, decorators and of craftsmen of all kinds. The timeline gives an overview of the entire renovation. With a lot of attention for the finest projects. From the closure to the reopening, from demolition to reconstruction. Models, designs, videos, photos and interviews make the gigantic restoration tangible and visible.
Meanwhile, the KMSKA remained very active behind the scenes. Follow the restorations of paintings and sculptures. Or how the collection travelled around the world. And which artists were thoroughly inspired by the museum.
Practical information
Free with museum ticket, reservation not required