Temporary exhibition
Turning Heads
Bruegel, Rubens and Rembrandt
Faces are very much in the spotlight at the KMSKA this autumn. Our first major exhibition after the museum's grand reopening focuses on the development of a new genre, the head study.
Interest in the tronie, the old Dutch word for 'face' surged in the 17th century, when artists like Rubens, Rembrandt and Vermeer poured their talent into painting the human face. The results are often small, but stunningly painted, drawn or engraved: intimate works that bring us closer to the artist than ever. Never before has the genre been covered so comprehensively. Turning Heads at the KMSKA brings together no fewer than 76 of the most eloquent masterpieces from Belgian and international collections.
Artists in the 16th and 17th centuries were responsible for a seismic upheaval. Faces had previously been the preserve of crowded biblical and mythological scenes. Now, however, they were shown individually and in all their glory. They were played with, studied and livened up with costumes and exaggerated expressions. Turning Heads is not an exhibition about portraits. In fact, it is very much not that. Artists like Rubens, Rembrandt and Vermeer used anonymous models to carry out creative experiments on their own initiative. Models who did not have to be recognizable. Who gave up their 'image rights' as it were and did not require to be named. Those are the kind of heads we are showing in the exhibition. Entirely ordinary people, just like you and me. Whose faces tell their own story.
Turning Heads allows you to follow the genre's evolution through five themed strands. Beginning with a 15th-century prelude and concluding with a final few 19th-century holdovers, while mainly focusing on art from the 17th century. Rubens and Rembrandt are our guides and crop up constantly throughout the exhibition.
The human face is ubiquitous, whether in adverts, selfies or on TikTok. It feels as if we have always been surrounded by faces, but nothing could be further from the truth. Getting here was a long journey. Turning Heads takes you on an amazing trip back through time to the 16th and 17th centuries, in a one-to-one, personal and intimate encounter with individuals bursting with character. At the same time, we are convinced that a hands-on approach encourages different ways of looking. Which is why you will get the chance to unleash their inner artist by making digital face studies of their own. Complete with unusual headgear, funny expressions or powerful lighting effects. In between the galleries, that is, to give a moment's pause.
This exhibition is a collaboration between the KMSKA and the National Gallery of Ireland. Upon the exhibition's conclusion at the KMSKA, it will travel on to Dublin (24.02.2024 - 26.05.2024).
The highlights
In 'Turning Heads, you discover 78 masterpieces, drawn from the collections of 43 national and international lenders. Discover ten of them here.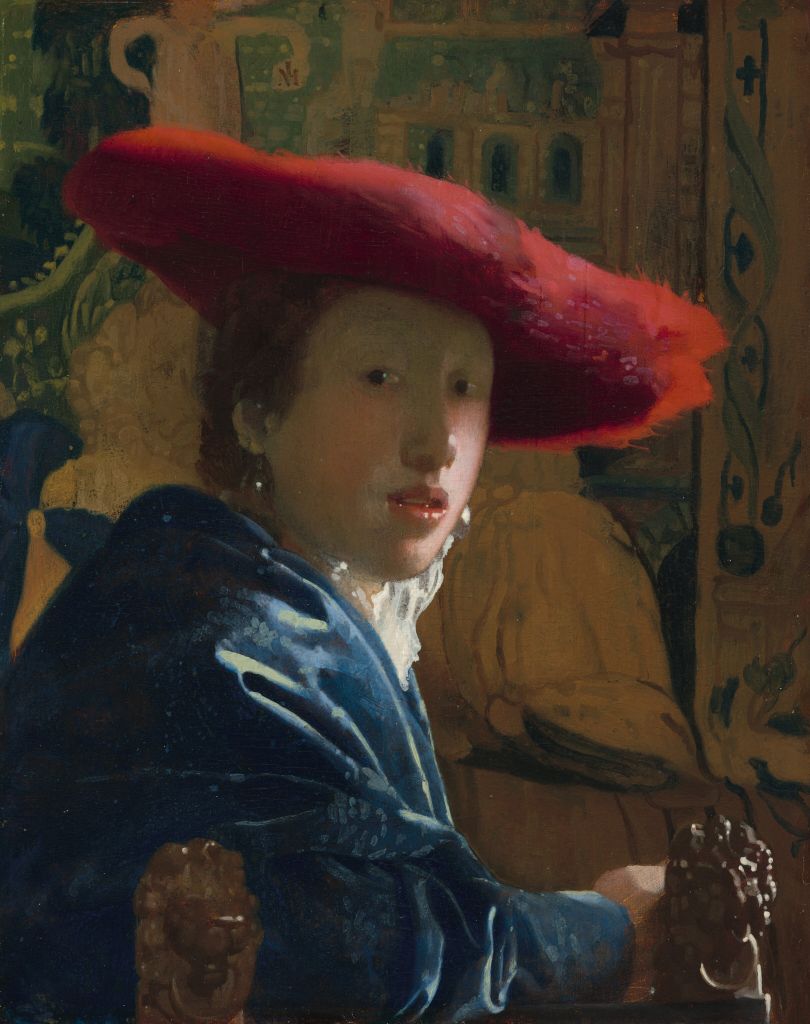 Meisje met rode hoed, Johannes Vermeer, National Gallery of Art, Washington, D.C.
Johannes Vermeer schilderde in zijn loopbaan een handvol tronies. Dit 'Meisje met rode hoed' is een van de bekendste, naast uiteraard 'Meisje met de parel'. Dit is ook het kleinste (bewaarde) werkje dat Vermeer ooit schilderde.
1 / 10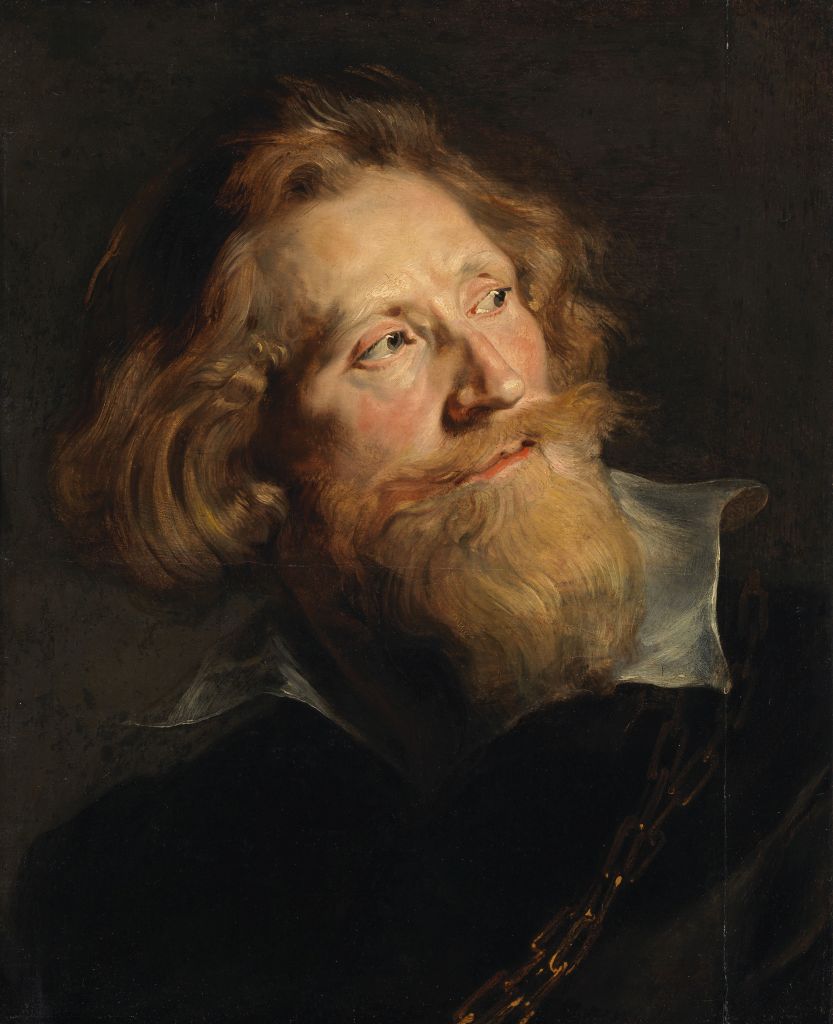 Hoofdstudie van een man met baard, Peter Paul Rubens, National Gallery of Ireland, Dublin
Het is bekend dat Peter Paul Rubens gretig koppen 'naar het leven' schilderde - dat wil zeggen: met modellen voor zich. Rubens' tronies waren voor de atelierwerking essentieel en onmisbaar, en daarom bleven ze ook bewaard bij de kunstenaar.
2 / 10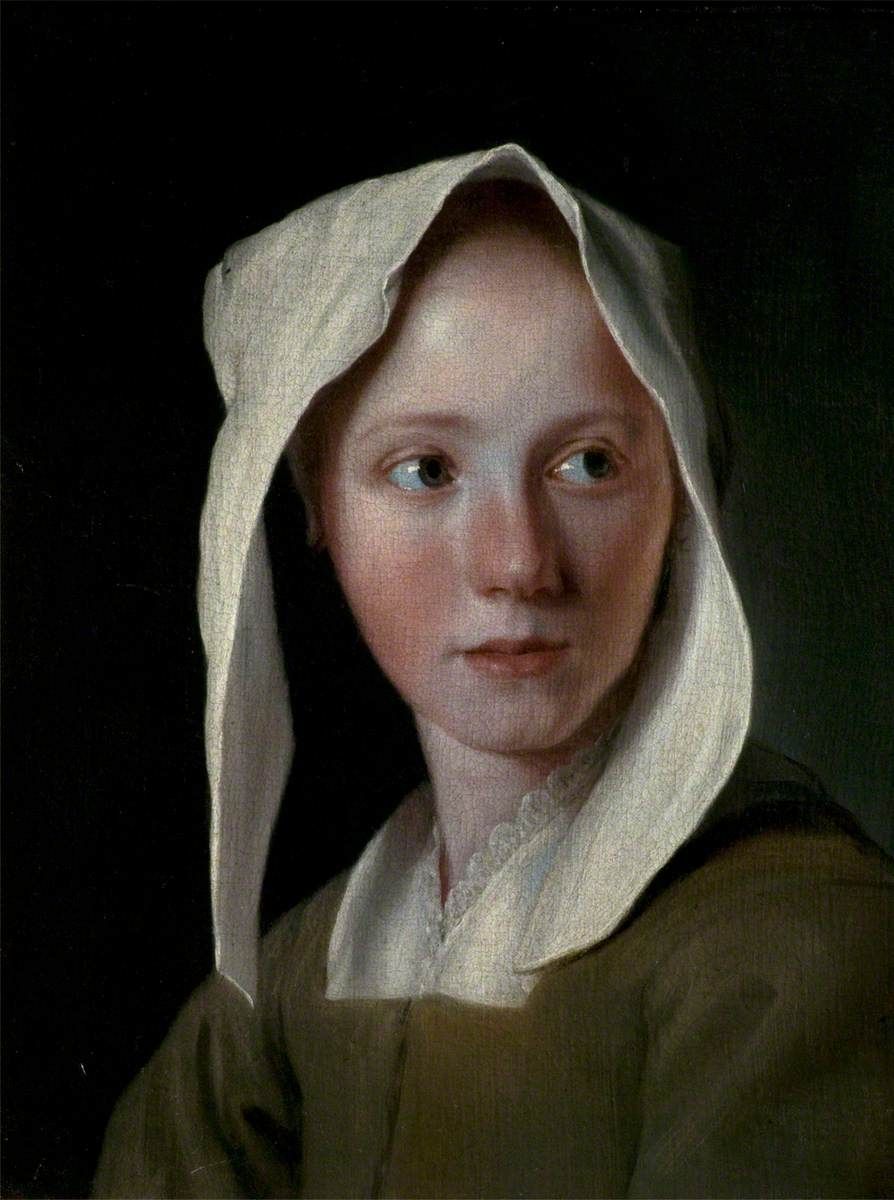 Hoofd van een meisje, Michael Sweerts, Leicester Museums and Galleries, Leicester
Dit bijzonder gevoelige 'Hoofd van een meisje' laat zien hoe onterecht Sweerts' gebrek aan bekendheid is. We kijken naar een jonge vrouw die niet naar ons kijkt, maar naar iets dat buiten het beeld licht.
3 / 10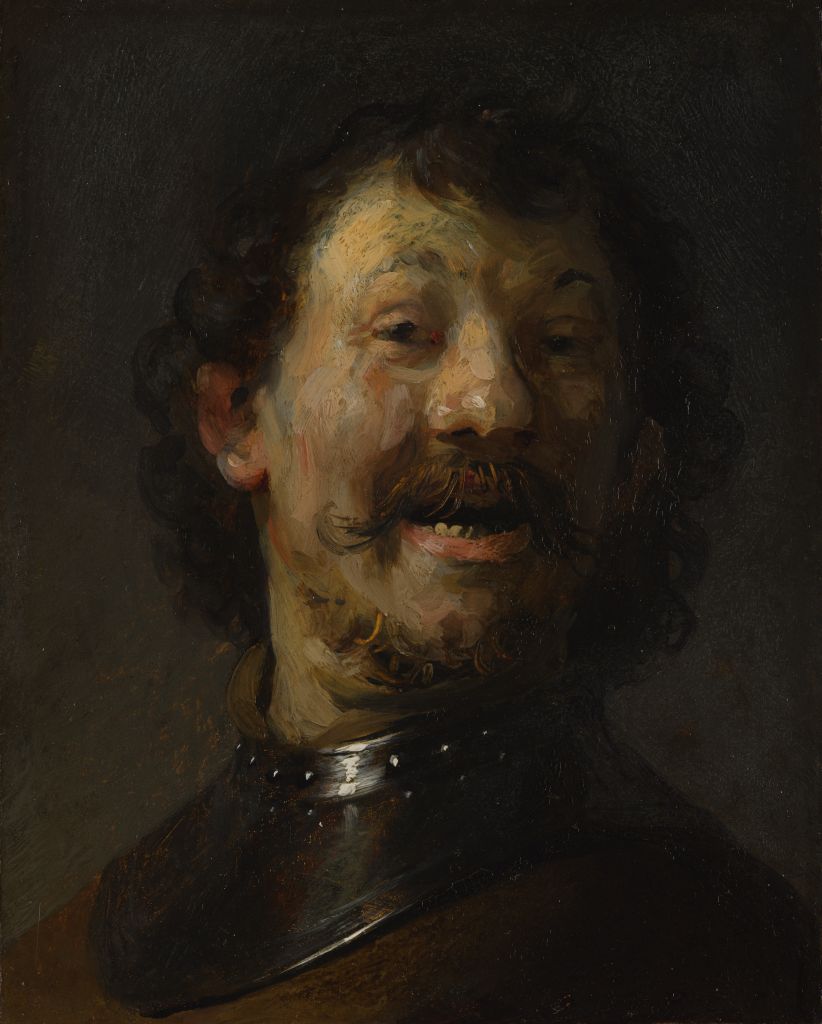 De lachende man, Rembrandt, Mauritshuis, Den Haag
De jonge Rembrandt en zijn collega Jan Lievens begonnen in de jaren 1620 tronies te schilderen. Met hun speelse, virtuoze 'hoofdschilderijen', hadden ze al snel veel succes op de kunstmarkt. In de tronies kon je als schilder voluit gaan en was je niet gebonden door de eisen van bijvoorbeeld portretten.
4 / 10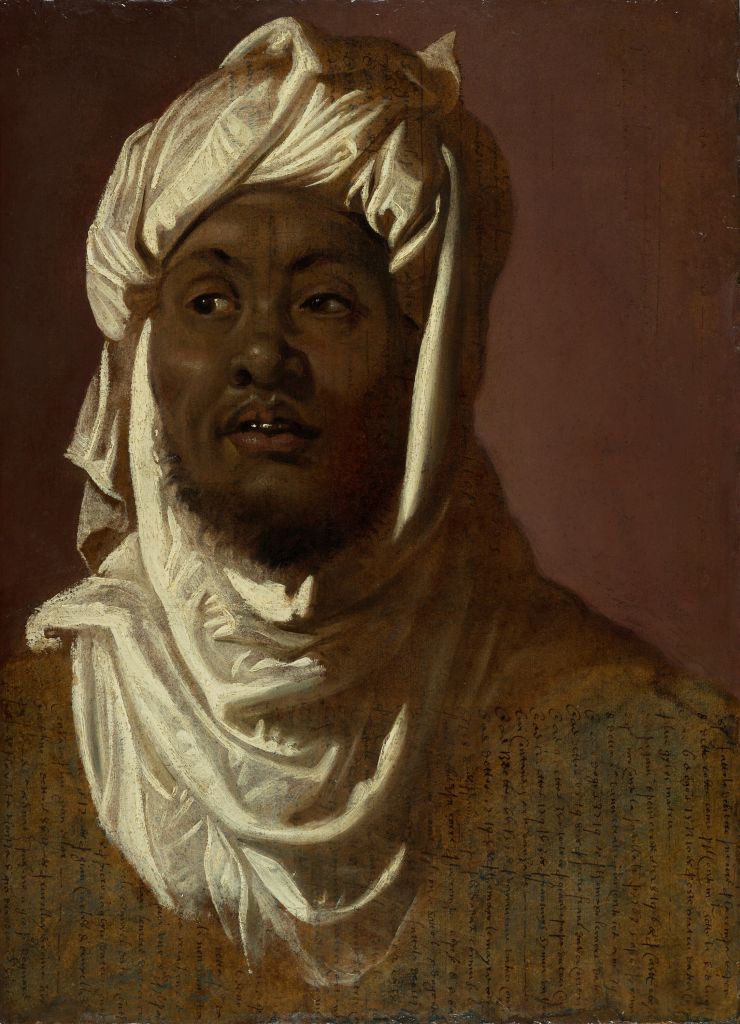 Studie voor Balthasar, Peter Paul Rubens, The J. Paul Getty Museum
5 / 10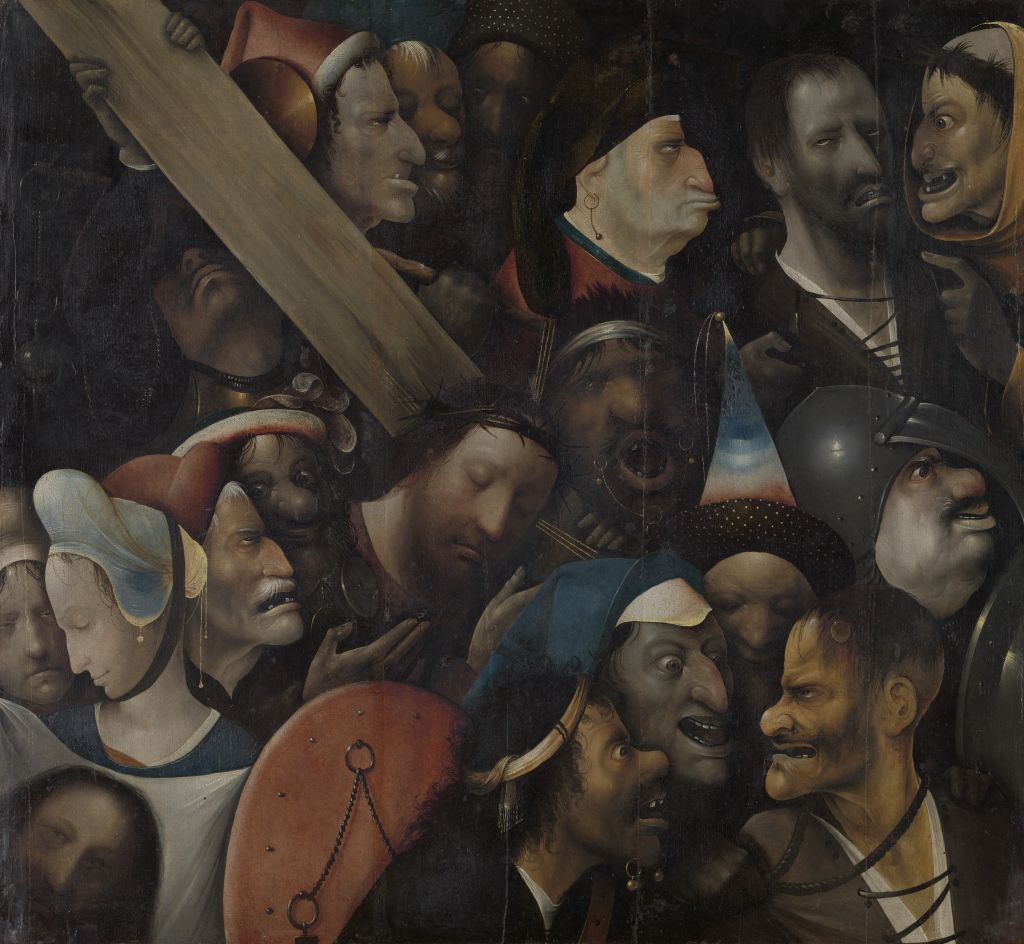 De Kruisdraging, Jheronimus Bosch, Museum voor Schone Kunsten, Gent
Lelijke mensen zijn sowieso slecht, kwaadaardig en onbetrouwbaar. Dat was althans sinds de Grieks-Romeinse oudheid de overtuiging van velen. Jheronimus Bosch is de schilder van de slechte, zondige mens. De figuren op dit schilderij zijn niet alleen lelijk, hun gezichtsuitdrukking straalt ook agressiviteit uit.
6 / 10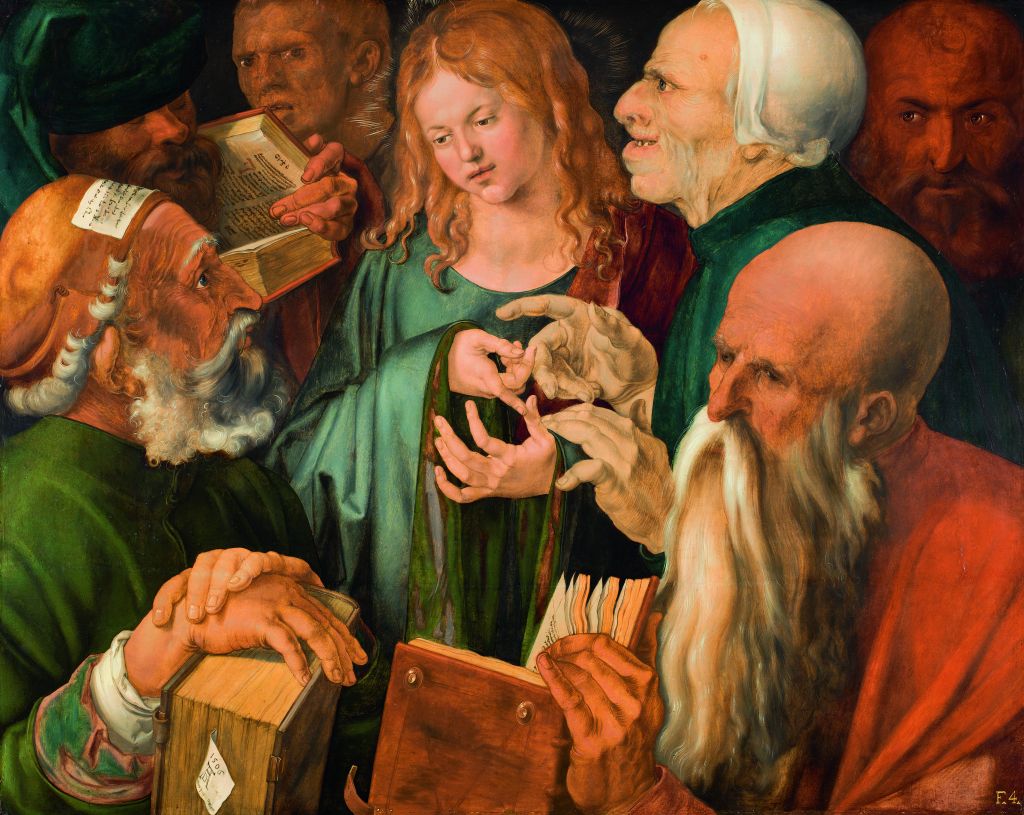 Jezus onder de schriftgeleerde, Albrecht Dürer, Museo Nacional Thyssen-Bornemisza, Madrid
Van Dürer weten we dat hij gezichten uitgebreid heeft bestudeerd. Hij schrijft er ook over in zijn studie over de proporties van het menselijk lichaam.
7 / 10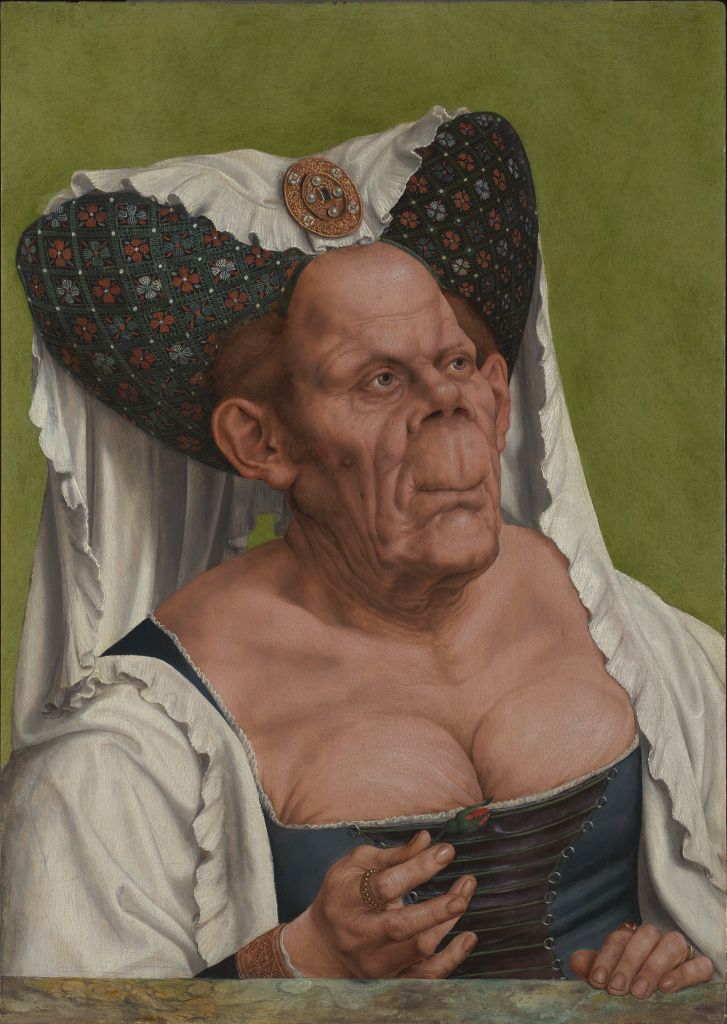 Oude vrouw, Quinten Massijs, the National Gallery, Londen
Het cartooneske gezicht van deze 'hertogin', haar gerimpelde boezem en haar ouderwetse kledij moesten bij de toeschouwers doelbewust afgrijzen en spot oproepen.
8 / 10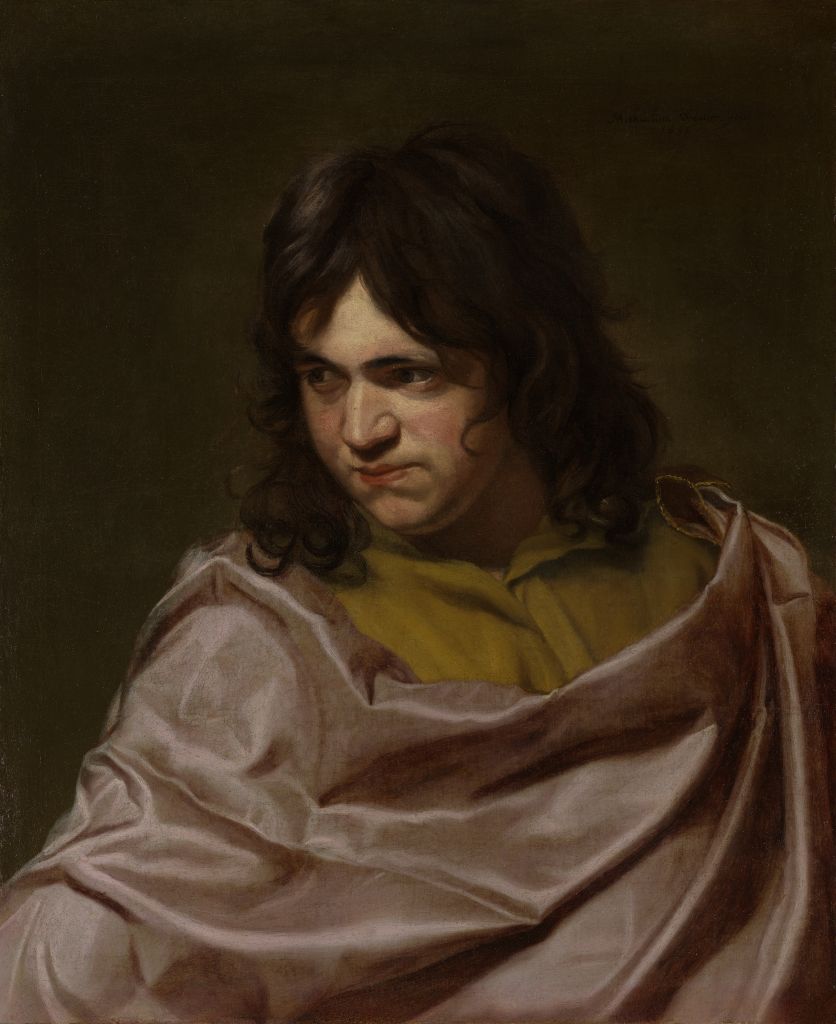 Hoofdstudie van een jonge man, Michaelina Wautier, KMSKA, Antwerpen
De jongeman op dit schilderij poseert in een ongedwongen houding, waarin hij zijn bovenlichaam driekwart naar links draait en zijn blik van ons afwendt.
9 / 10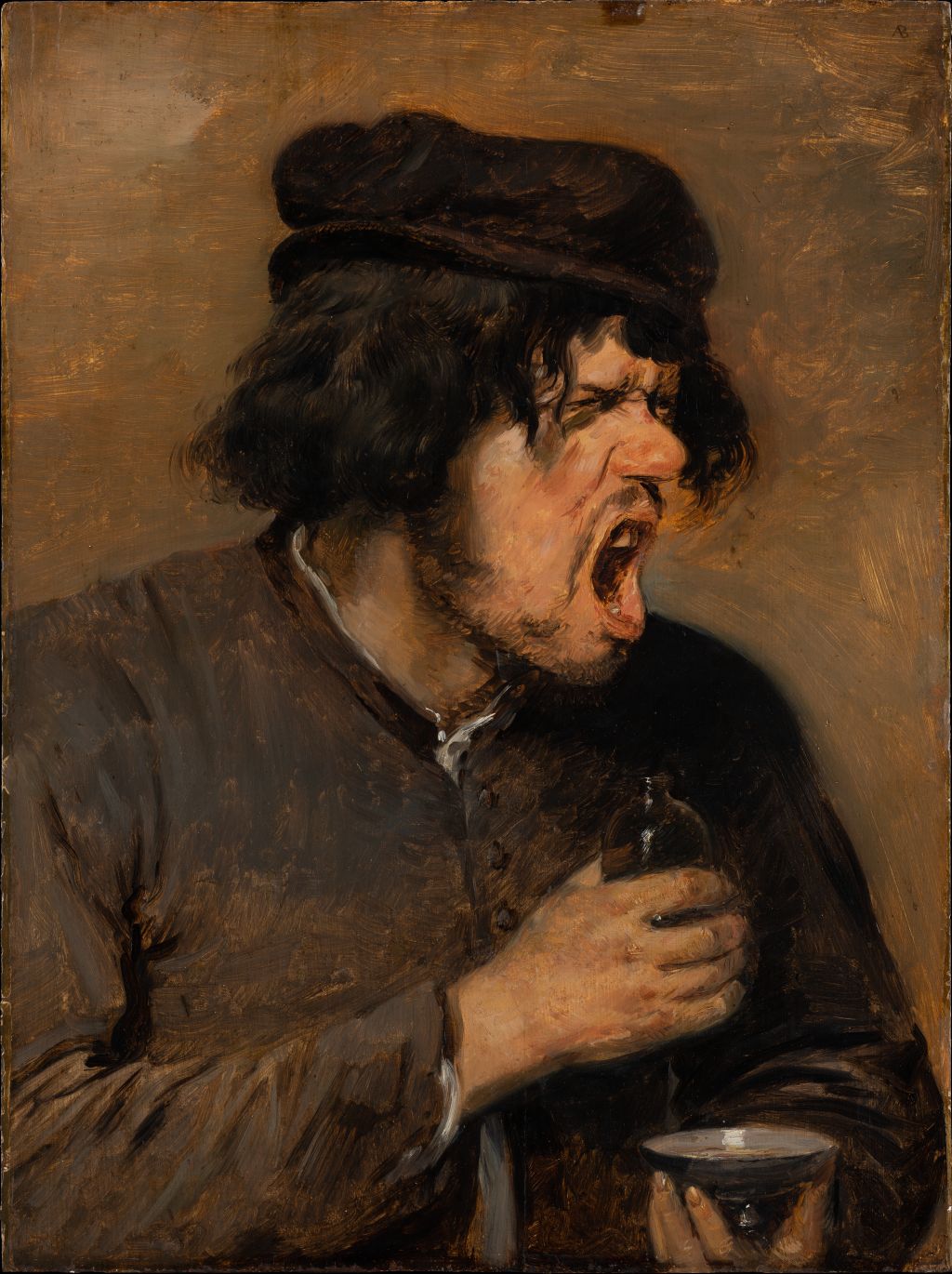 De bittere dronk, Adriaen Brouwer, Städel Museum, Frankfurt
Deze figuur stelt het zintuig 'de smaak' voor. Reeksen schilderijen met voorstellingen van de vijf zintuigen zijn een bekend fenomeen in de oude schilderkunst.
10 / 10
Tickets
Reserve your ticket now with time slot for Turning Heads