Interview by Wenke Mast
'My eye was caught straight away by the Rodin gallery, which includes several portraits of the wife of Maurice Fenaille, Rodin's patron. I've spent a long time looking for information about her, but have hardly been able to find anything. It goes without saying that you can read all about her husband and his friendship with Rodin, but who was this woman? I wanted to know. Rodin made a whole series of sculptures and studies of her. Fenaille must have had huge admiration for his wife: he wanted to put her on a pedestal. And you sense through his work that Rodin respected her too. At the same time, he sculpted her neck in a very unusual way, as if she had to contort herself to get the pose he wanted. That's what I decided to work on. I removed the neck, literally beheading Madame Fenaille in the process. What I show is a broken woman who wasn't allowed to be herself. Feel free to take that as an indictment of the dominant role played by men in the arts.'
Brave of you to take on such a big name as Rodin: someone you admire as an artist.
'We know that Rodin was a misogynistic and macho artist – a typical man of his era, with power and prestige. The way he treated women was #MeToo avant la lettre. Any artist who dared to behave like that today would run into a lot more resistance. As a woman artist, I wanted to highlight that fact.'
You also see art as a means of bringing greater sensitivity into society.
'Yes. And I think there is more and more space out there for sensitive, emotional work, even in these strange times, when we face so many challenges. I work in my own biotope, and in that sense I'm somewhat distanced from society: I do my own thing. From time to time, I pick up on something and then explore it in my own way. Art to me can be an escape – a medicine against the rat race in which so many people are trapped. I truly believe that art can take you to another level; that it can offer a kind of enlightenment.'
New languages
You studied painting in Antwerp, but you've now worked with alabaster for almost five years. What was it about that material that attracted you?
'I also studied sculpture in Ghent after training at the Antwerp academy. Before I started to work with alabaster, I had modelled a large series of children's figures. By 2015, though, I was ready for a change. I'd got stuck in the personal sphere and felt I needed a new direction. I have an alabaster Pietà in the hallway here at home, which I walk past all the time. One day, it occurred to me that I'd like to work with it. I took some courses on stonecutting to give me the basics. Alabaster is a fairly soft stone, with a transparency and veining very similar to human skin. I look for pieces that have taken a battering, or I open the medium up by adding things to it. Minerals, say, or textile fragments.'
Do you see yourself turning to another medium at some point?
'I'm always searching for new languages: there have been so many already and I'm sure I'll find others too. I've been working with blood, for instance, to paint on alabaster, using human material to strip the image of a person down to its essence. Blood is very close to human skin in terms of its colour: it looks fleshy and raw. There's something right about it: it's purely human. And you can't really force it into a particular shape either – it does its own thing. I often work with smoke and fire too, as symbols of death or the shadow side of life. Smoke is another material that you can't control. Alabaster as well: the stone has already had a long life and nature itself has begun to sculpt it.'
Pearls in tempera
Coming back to Antwerp for a moment, you must have had to copy works of art at the KMSKA when you were studying painting.
'That's right. I worked on Rogier van der Weyden's portrait of Philippe de Croy, using tempera to copy the hands with the pearls. The last time I ever used that technique, in fact...
'I spent a lot of time at the KMSKA after graduating. I remember the stairway with the neoclassical paintings by De Keyser, the Rubenses and Cristina Iglesias' fountain on the museum square. I thought the museum was beautiful.'
Which works from our collection do you find inspiring?
'The first thing that springs to mind is Jan van Eyck's St Barbara of Nicomedia. It's a very odd panel – too elaborate to be a drawing, but with too little colour to be a painting. I've long been fascinated by female martyrs, temptations, torments and psychic scenes in early art. St Barbara [patron saint of miners, ed.] is close to my heart: I studied her life in detail for my exhibition Blackout at C-Mine in Genk, which included a video installation showing Barbara being burned and hence as the victim once again of a painful past. It was intended as a reference to the history of the mine on that site, in which a lot of people lost their lives.'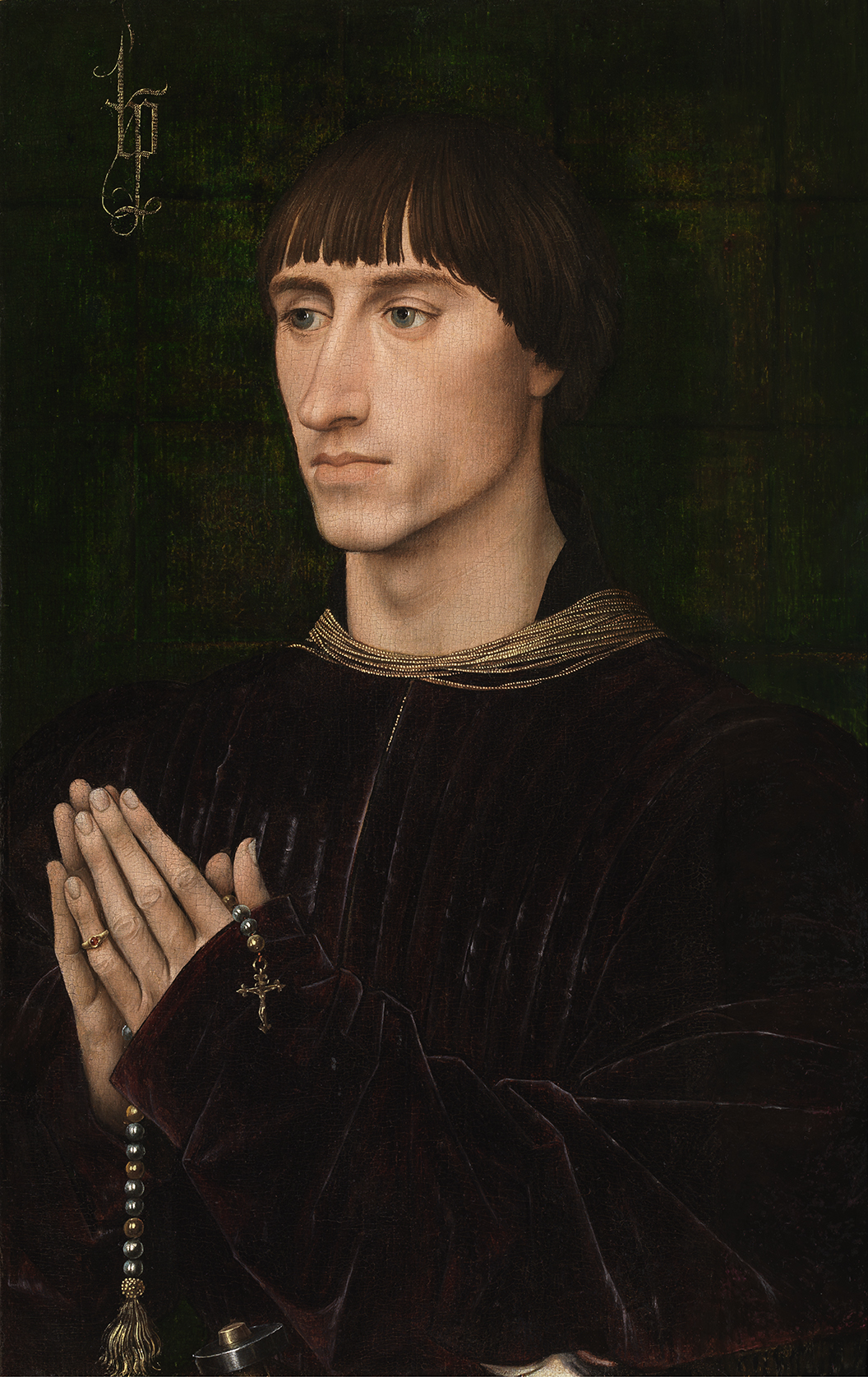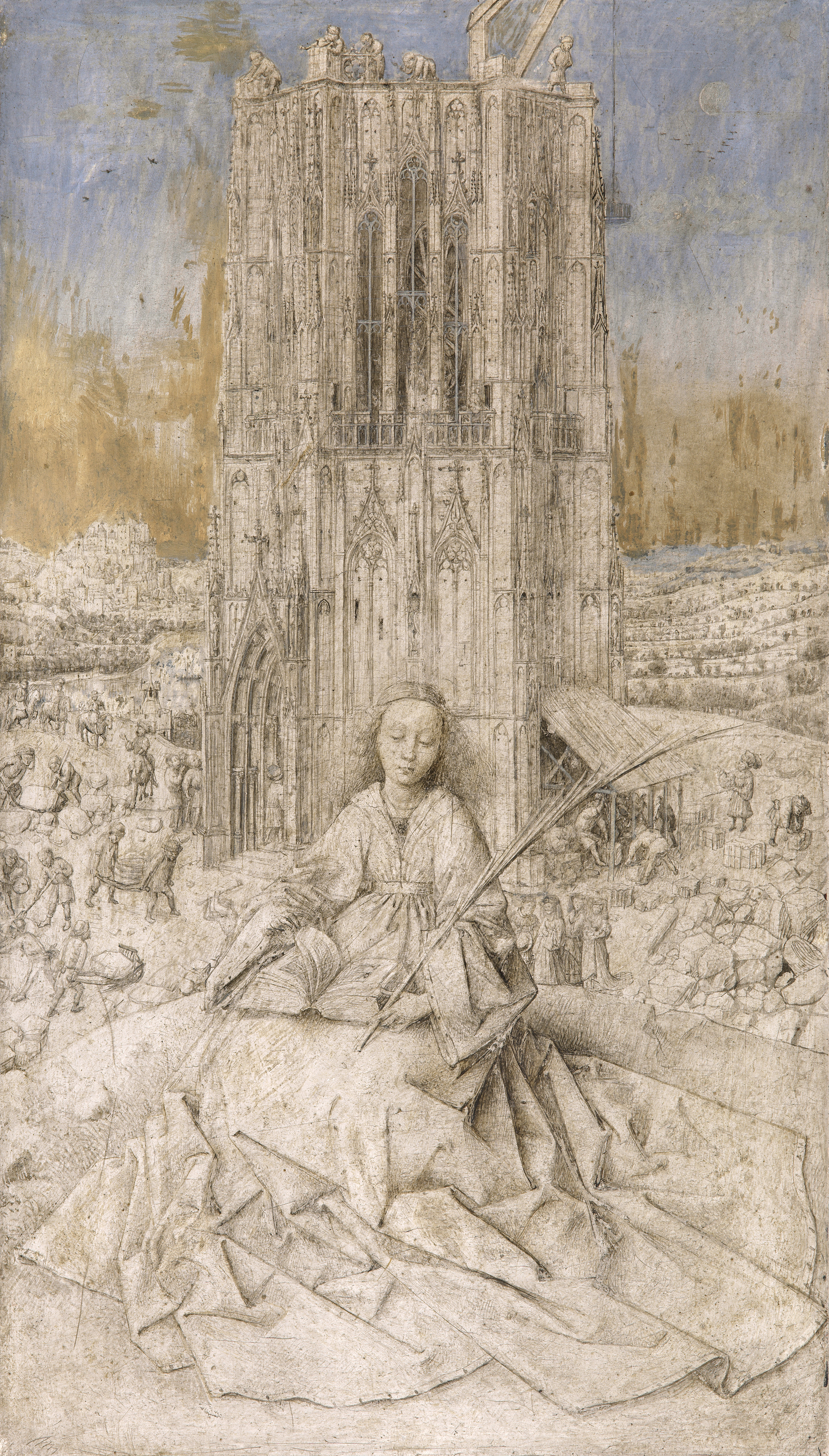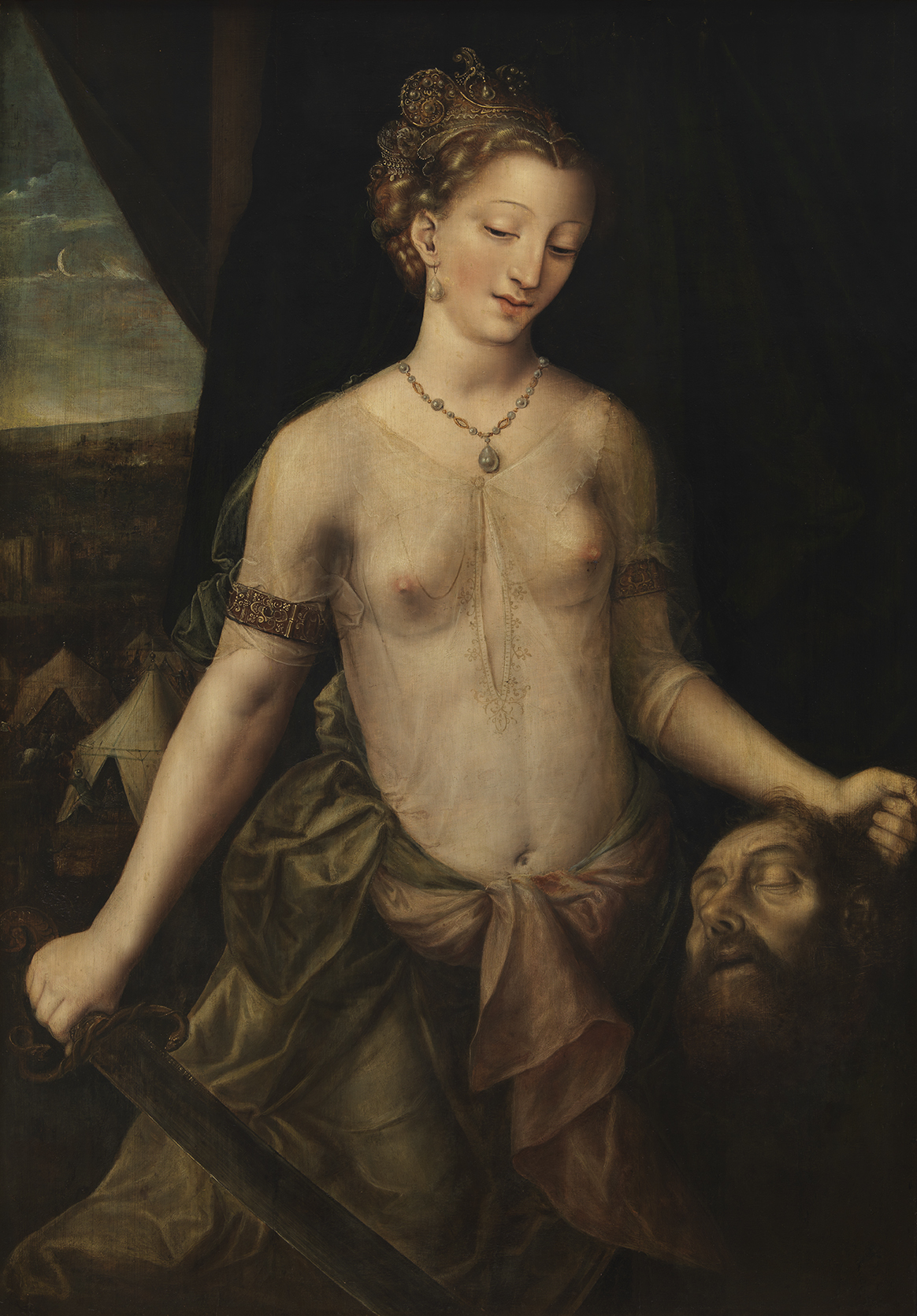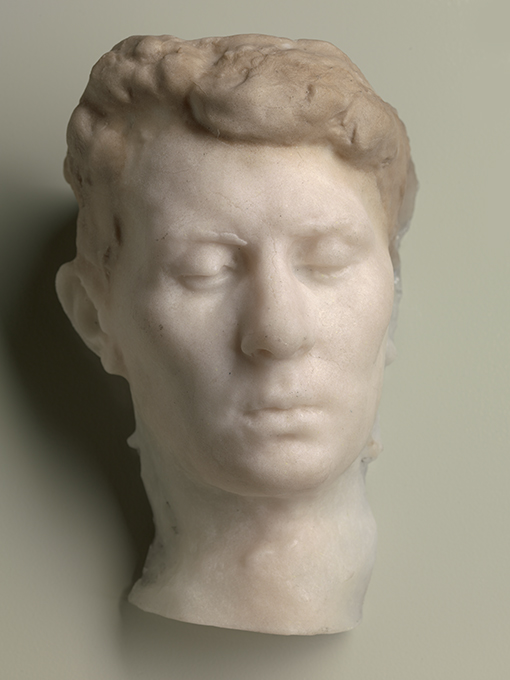 All images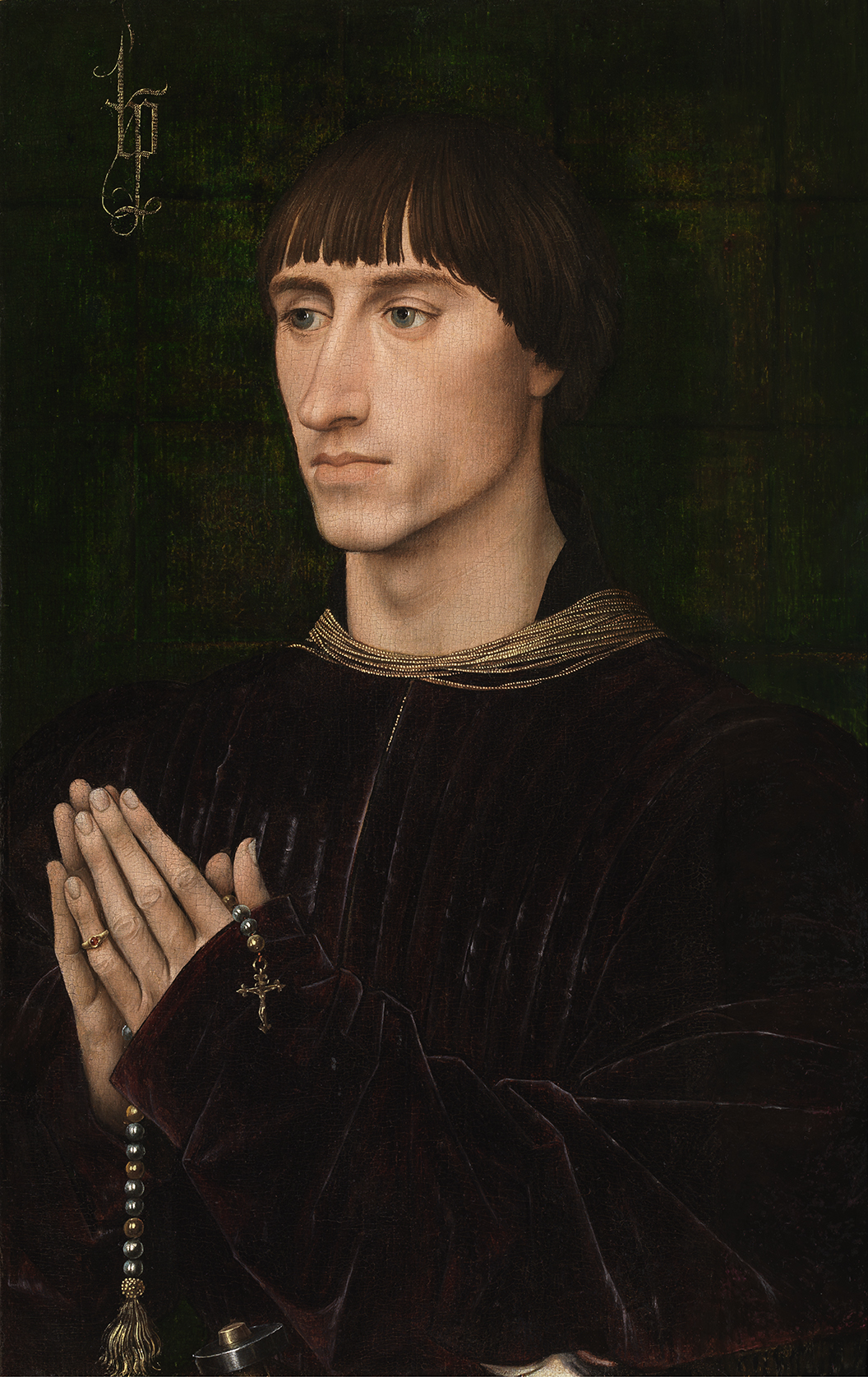 Philippe de Croy
Rogier van der Weyden
1 / 4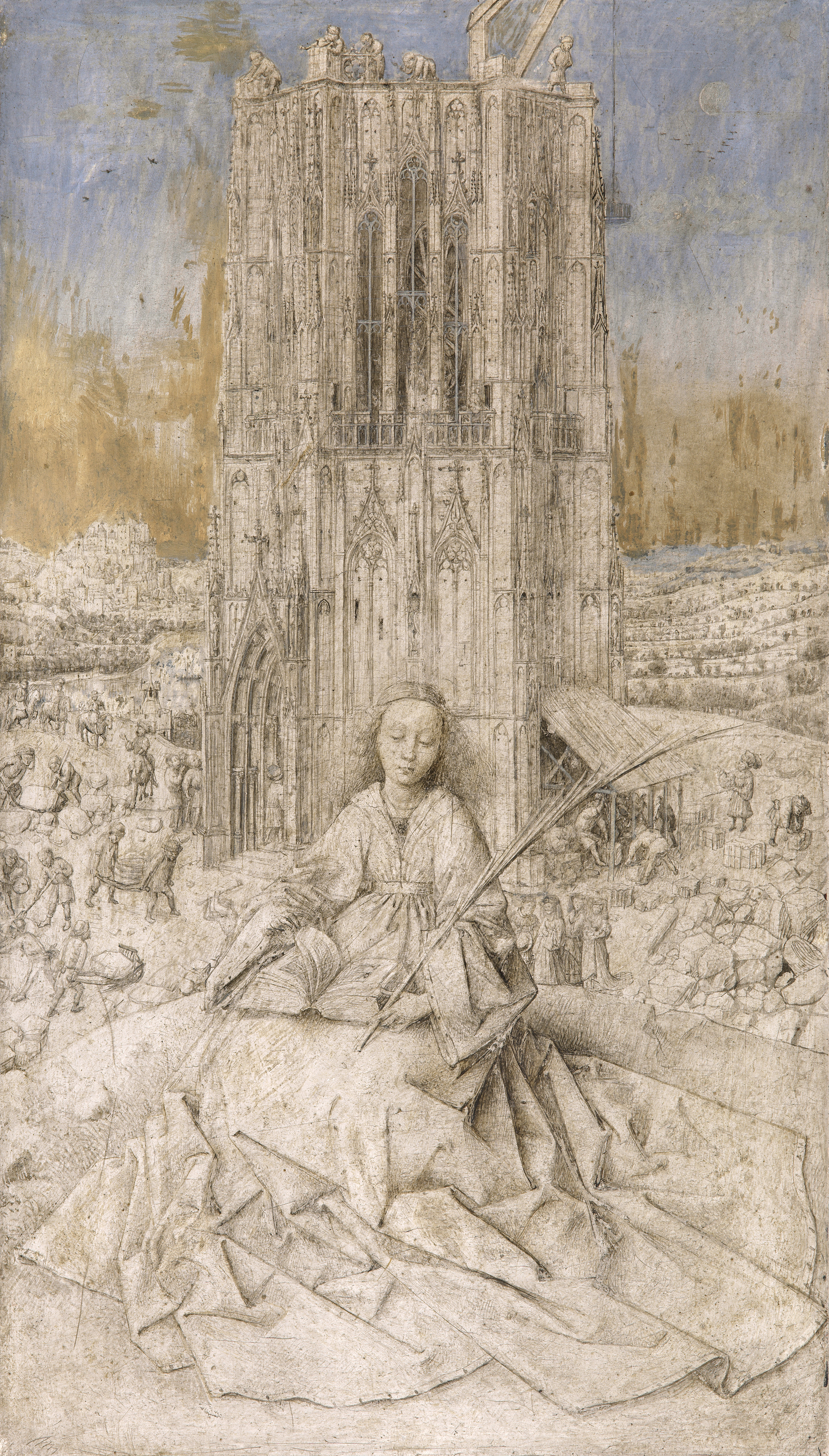 Heilige Barbara van Nicomedië
Jan van Eyck, KMSKA,
2 / 4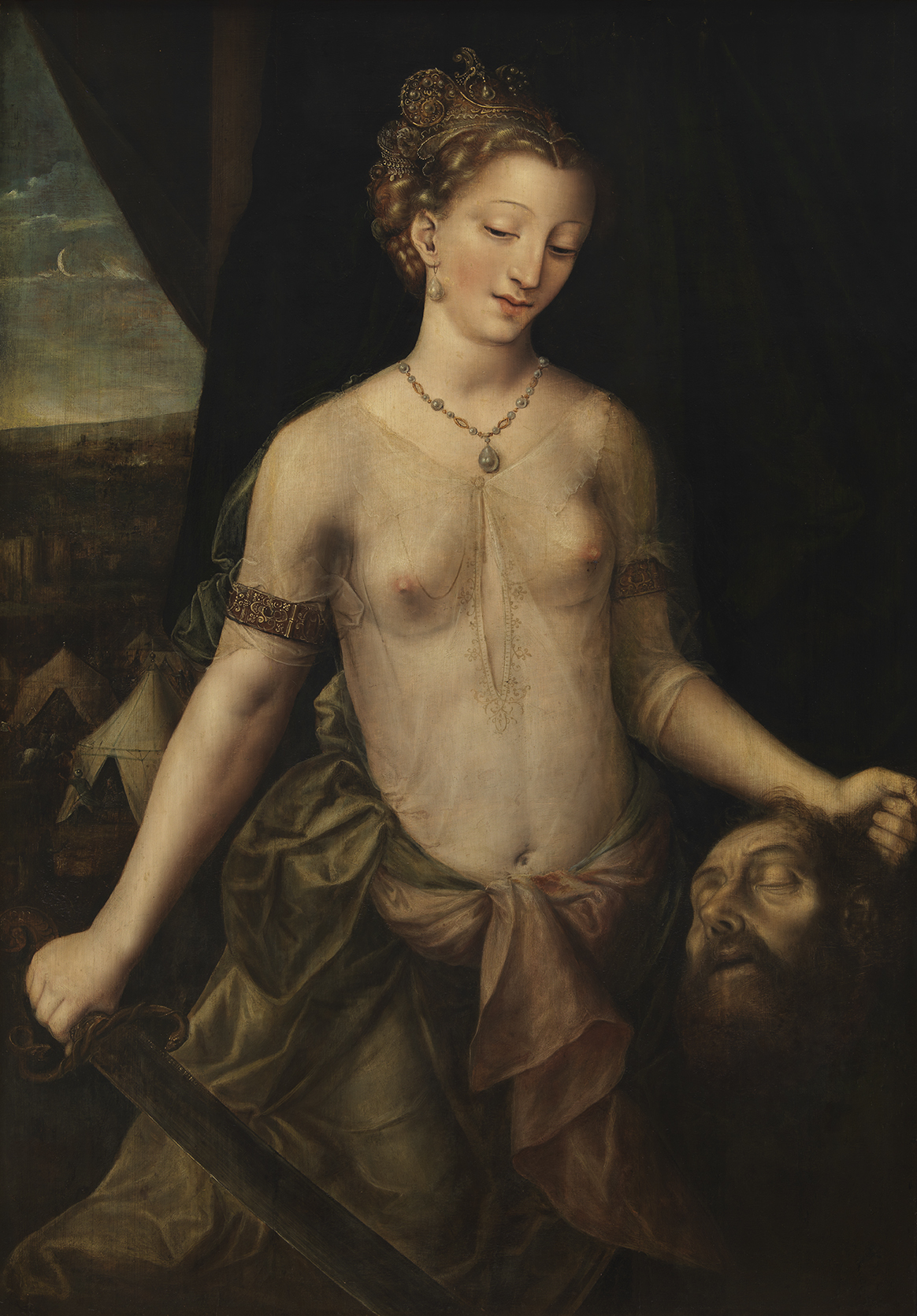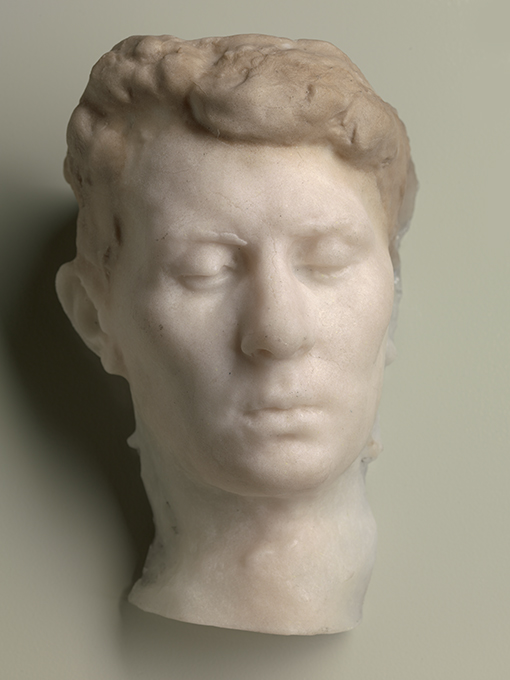 Rose Beuret
Auguste Rodin, KMSKA
4 / 4
'I'm also fascinated by Jan Massys' Judith – a seemingly innocent girl who proved capable of murder. As far as I can tell, it's the only story in the Bible where the woman's power exceeds that of the man. Massys has painted it in an exceptionally beautiful way. And there's also the portrait, lastly, of Rose Beuret, Auguste Rodin's wife, which I remember seeing at the KMSKA exhibition Tour de France in the Queen Fabiola Gallery. The pink glass paste reminded me of the pink alabaster I sometimes work with. Because of its translucent character, it comes very close to the tones of human skin, just like alabaster does. It's a very inspiring technique!'
Surely there are contemporary artists you admire too?
'Marlene Dumas has been a favourite of mine since I was a kid. Because of the way she tries to capture life in oil paint and watercolour. She was the first artist to blow me away. What she paints is pure emotion, which captures the sadness of life, melancholy, the sexual body, everything.'
You can admire Sofie Muller, Renato Nicolodi and Nick Ervinck's interventions from 15 May–4 October at the Musée Fenaille, Rodez, France.
Muller also has a solo exhibition entitled 'Shadow Side' in October at the Fox Jensen Gallery in Sydney, Australia.
This conversation was first published in the spring issue of our museum magazine ZAAL Z.