The painting is a preparatory study for another work with the same title, although it stands up as a composition in its own right. Having plunged down the sheer cliff face, the foaming water widens in the foreground into a babbling river interspersed with large rocks.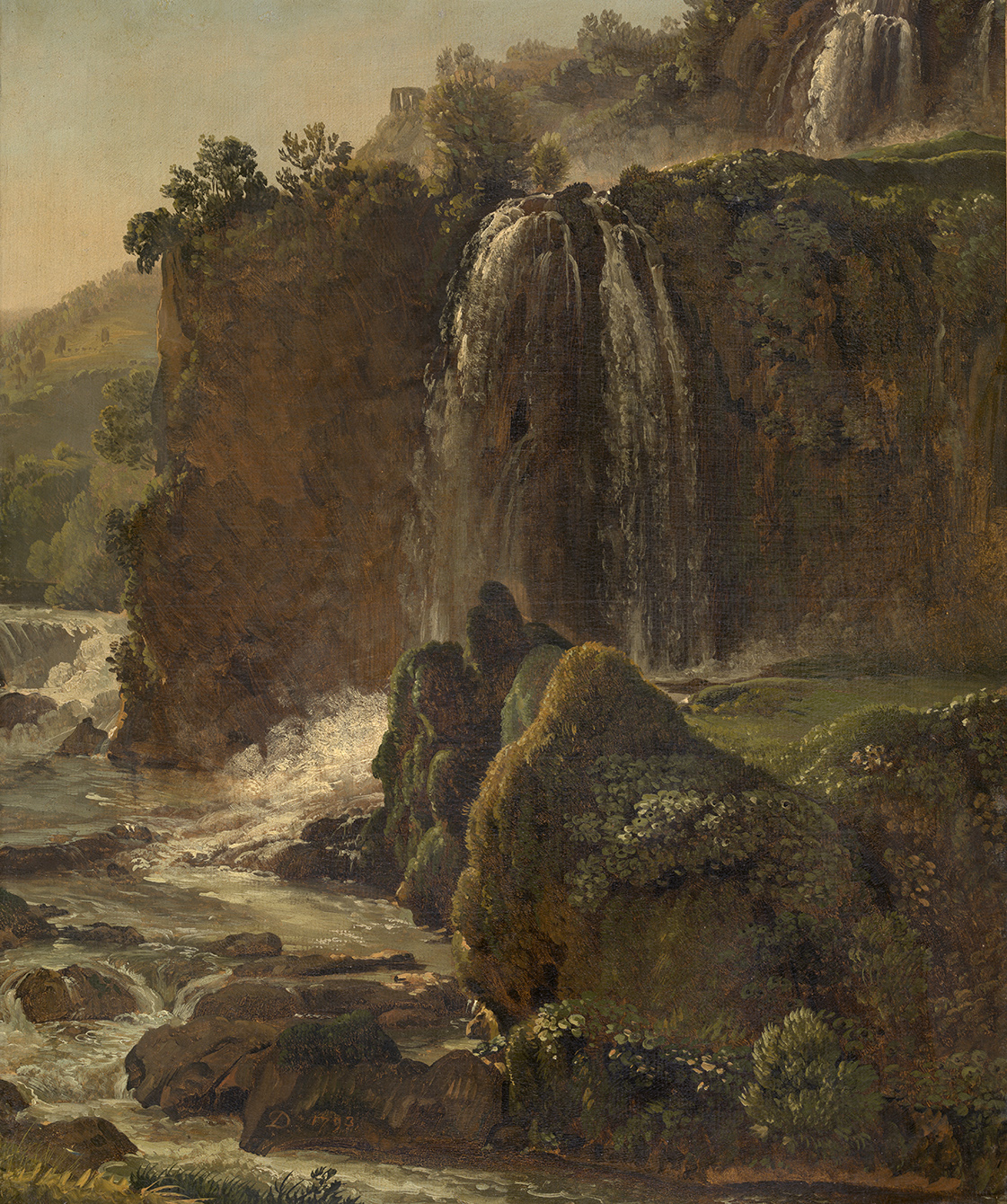 The artist Simon Denis noted down every detail of the landscape on the back of the canvas so that he could work them out further at a later stage. He also signed the piece and added the date, 1793. Louis Denis, the painter's brother, donated the study to the museum in 1837.
True to nature
What makes this oil painting so special is that it is one of the finest and best-preserved examples of an 18th-century dal vero study. The Italian term basically means that the scene in question is true to nature. Denis was one of the pioneers of this new vision in international landscape art, in which 'studies from nature' played a central role.
The artist's innovative character is apparent in his varied handling of the light, his lively brushwork and the immense precision with which he imbued his details.
Painted by 'Squinter Simon'
Simon Denis was born in Antwerp in 1755, where he was nicknamed 'Squinter' (De Schele). The sources are vague about why this was so, although we can guess that he suffered from strabismus. Denis moved to Rome at the age of 31 and later to Naples, where he became court painter to Joseph Bonaparte, King of Naples. He remained in that position until his death in 1806.
It was in Italy that Denis began to specialize in painting famous landscapes, including this waterfall at Tivoli, not far from Rome.