On Saturday 24 and Sunday 25 September, the KMSKA will celebrate its reopening with an artistic festival. Performances and festivities will take place on the museum square. The beautifully renovated museum galleries will be bustling with celebratory activities. Because celebrating is an art too.
We have been looking forward to this moment for over ten years. The moment when the doors of the renovated museum swing open once again. On Saturday 24 September at 10.30 a.m. the time has come. Bells and trumpets will start off the opening festival. An opening ceremony with ballet dancers and a 120-strong choir will culminate in a festive climax. That is The Finest Feeling.
Outside of the museum...
This officially marks the start of the Finest Opening Festival, a free festival on the museum square, which will run for two days. What is on the programme? Two full days of colourful entertainment, festivities and with a painters' fair around the museum. There will be surprising performances. By KMSKA Artists in Residence, among others. All activities and festivities outside the museum walls are free of charge and open to everyone.
DJ duo 2manydjs closes day one of The Cleanest Opening Festival. The Dewaele brothers are the absolute icing on the cake after a first day.
... and within the museum walls
Within the museum building, too, music will resound. There will be inspiring crossovers, installations and exhibitions. Children and their families can participate in creative workshops. Of course, the stars of the day are the presentation of the new collection, the exceptional architecture and the renovated museum halls.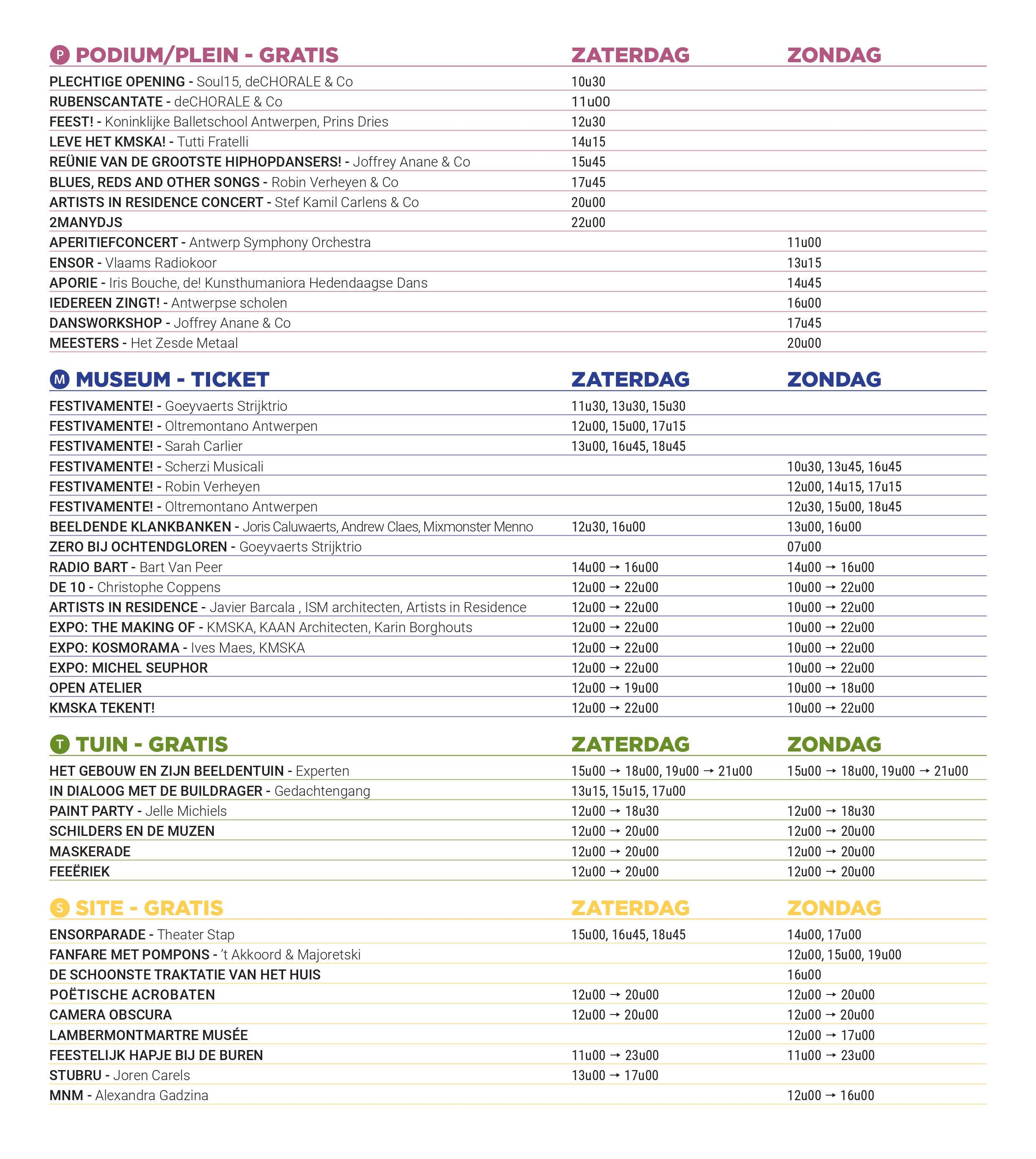 The finest feeling
Practical information
Buy your ticket for a visit to the museum during the opening weekend. You can also reserve a time slot to explore the new museum.
All activities on the museum square and in the garden are free of charge. You do not need to reserve a ticket.
The Finest Opening Festival is made possible thanks to the support of EventFlanders, the city of Antwerp, Wolf Oil and DCA.