Karin Borghouts (Kapellen, 1959) lives and works in Kalmthout. She studied painting and sculpture in Antwerp, worked as a graphic designer and later emerged as a photographer. She has been the KMSKA's official site photographer since 2011.
Interview by Eric Rinckhout
What does the KMSKA's 'site photographer' do exactly?
Karin Borghouts: 'I pushed for the assignment myself, because I was already photographing museums intensively. The opportunity had come up previously to shoot at the KMSKA between exhibitions as part of my Interludium project, which involved taking pictures all over Belgium of exhibitions being dismantled or set up. I also contributed photographs to the impressive book on the history of the KMSKA that was published in 2008. My dream was to be able to take more photographs of such a magnificent building, which was scheduled for refurbishment too. I took up photography in 1999 and one of my first projects was the building of the high-speed rail link in Antwerp, including the tunnel under the Central Station. After that, I shot construction sites all over the city for the Stadsfotograaf organization. So the KMSKA assignment brought together several things I really liked doing.'
So the 'building site' aspect appeals to you?
Borghouts: 'It's immense (laughs). The museum is gradually being finished off now, but there was a period when taking photographs got really physical: I had to get up high via temporary steps, scary construction lifts or scaffolding. I often came home pretty tired and dirty, but you really get to experience a building that way. I conquered my fear of heights at KMSKA! Not so long ago, I got up as high as the head of one of the statues on the roof. And I didn't just stand on the roof, I also took pictures from a bucket swinging from a construction crane. There's no other way to get photos like that.'
Demolition and rebuilding
Empty spaces are your trademark. Can you explain that fascination?
Borghouts: 'I'm sensitive to spaces, interiors and buildings. I'm not a people photographer, although you do see workers in my pictures, because at the end of the day they're meant to be a photographic record of the work going on at the KMSKA. They also give you an idea of the scale. The museum is superhumanly large, which is also part of the fascination.
You often photograph spaces in transformation: something has just happened or is about to happen.
Borghouts: 'That interests me more than something that's finished. Those spaces have more to do with life than ones where everything is all perfectly ordered. Things change all the time, don't they? Decay, demolition, building, alteration... I show the traces of human presence and activity. So you see I am interested in people after all (laughs).'
Painting envy
How important was your training as a painter?
Borghouts: 'Painting has always been my great passion. I started when I was 16. It's something I got from my grandparents, who met at the academy. Because of my training, I think that photographs also deserve to be printed on a large scale and hung on a wall, just like a painting. That's the way to do them full justice.'
There are painterly elements in your photographs too: a wall that puts you in mind of the streaks of paint in a work by Raoul De Keyser, for instance.
Borghouts: 'Photographers sometimes suffer from "painting envy" (laughs). I take photographs with a painter's eye. In some situations I see paintings or other works of art: a photo of the packed-up Rubenses in one of the museum galleries, for instance, looks like a Christo installation.'
'I also have an eye for complementary colours: so the rooms in the KMSKA that were painted red and green grabbed my attention straight away. Colour is so important that I could never be a black-and-white photographer. While I was working on my Van Gogh project, I also realized how happy the colour yellow makes me. And Vincent used a lot of yellow: in his lemons, his sunflowers, his wheatfields.
Moving daylight
You retraced the painter's footsteps. Where does your passion for Vincent van Gogh come from?
Borghouts: 'It all started in 2012 when my parents' house burned down. That led to one of my most personal series: The House. It included a photo of a reproduction of The Sower by Van Gogh, which had fallen from the wall. When I saw it, I realized that I'd grown up with two reproductions of works by Van Gogh. My crowdfunding for the publication of The House was spotted by Ron Dirven, curator of the Vincent van Gogh House in Zundert, who later asked me to photograph the house of Vincent's aunts, which was due to be demolished. It all rekindled my interest in Van Gogh. I read the letters again and got hooked on him as a figure.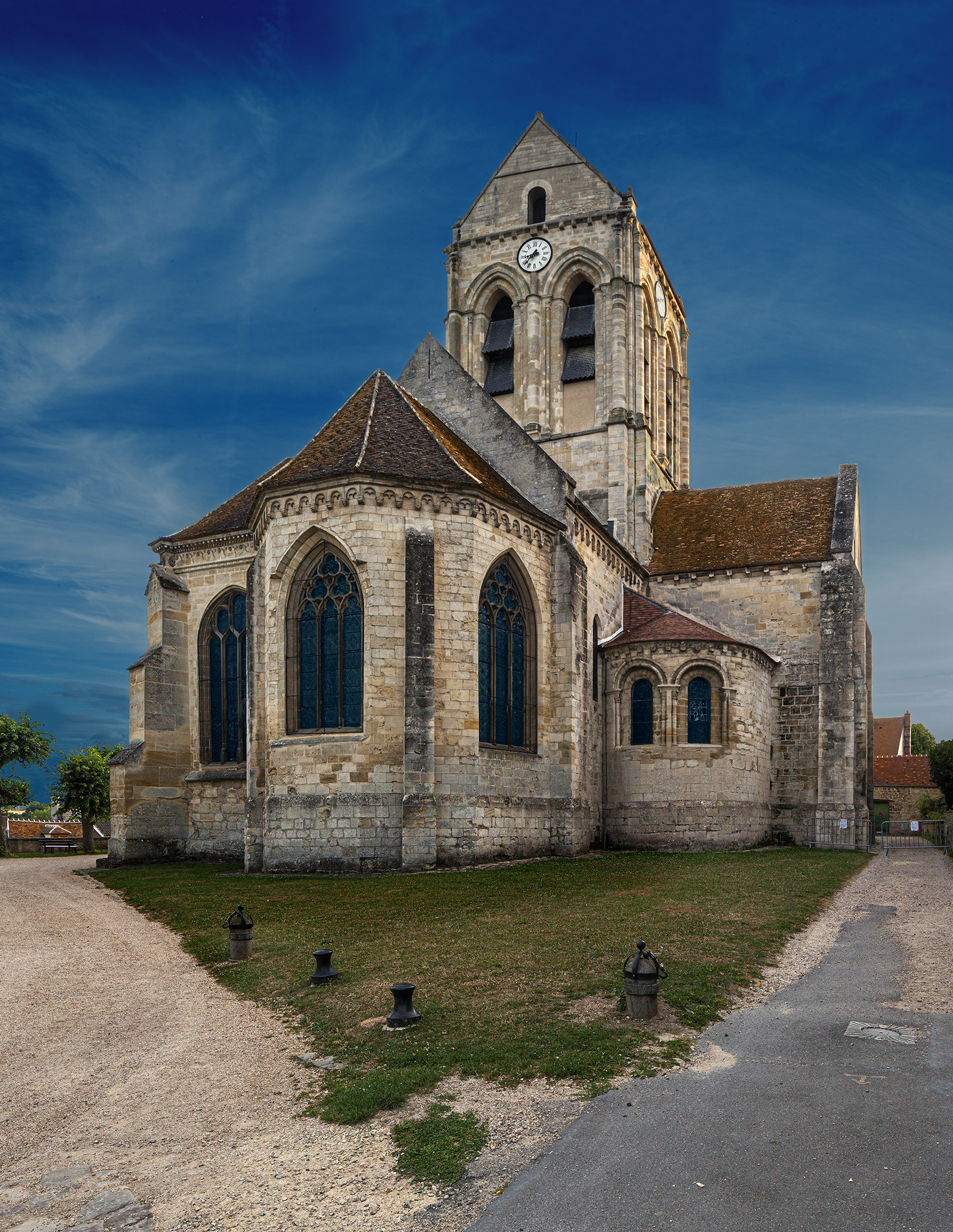 Stopping off in Auvers-sur-Oise on a journey home, I noticed that the little church still looked the way Van Gogh had painted it. I later retraced his movements and photographed the places where he lived and worked, along with the landscapes and still lifes he painted. From Zundert by way of London, Antwerp and Paris to Arles and Auvers. The photo book Vincent was Here contains 130 of the 2,000 or so photos that I shot.'
How should we picture them? Van Gogh without the paint?
Borghouts: 'I didn't try to imitate the expression of the paintings or the brushwork, but I did work with the light and with the huge differences between North and South. Sometimes, beautiful daylight can really move me. In the North, I discovered the light of masters like Jacob van Ruysdael and Jozef Israëls, who Vincent looked up to so much. I photographed typical themes from the past, such as a windmill in a field, not exactly what you'd call hip… I learned a lot, which is what it's all about for me: light, colour, following the seasons. Shooting landscapes and still lifes was something new. They're all ways of giving my photography a fresh twist.'