The KMSKA is the first museum in Europe to adopt an innovative funding method to expand its collection. From 27 April, you can buy a virtual share in a piece of fine art in an Art Security Tokens Offering. This way, art lovers and members of the general public can become "co-owners" of Carnaval de Binche by James Ensor. This allows the museum to strengthen its collection and gives everyone an opportunity to invest in art. The piece will be exhibited at the KMSKA after its grand reopening on 24 September 2022 so that it can be enjoyed by all.
In the run-up to the grand opening, KMSKA is working with the Rubey platform to be the first European museum to organise an Art Security Token Offering. Ensor's work Carnaval de Binche is tokenised in this offering. This means the work is virtually divided into a large number of equal parts. Those virtual parts or Art Security Tokens are associated with certain financial rights to the piece of art, which is used as collateral. The Art Security Tokens are offered for sale so that interested parties can invest in part of the masterpiece from €150.
Investing in art is not new. It gives mainly wealthy individuals the chance to purchase a museum-quality piece of art. KMSKA wants to use this new innovative way of investing to democratise art. It does this firstly by deliberately keeping the entry fee for the Art Security Tokens low to allow everyone to invest in a museum-quality piece of art. And secondly, the museum keeps Ensor's painting on display after the offering so that the piece remains accessible to all visitors.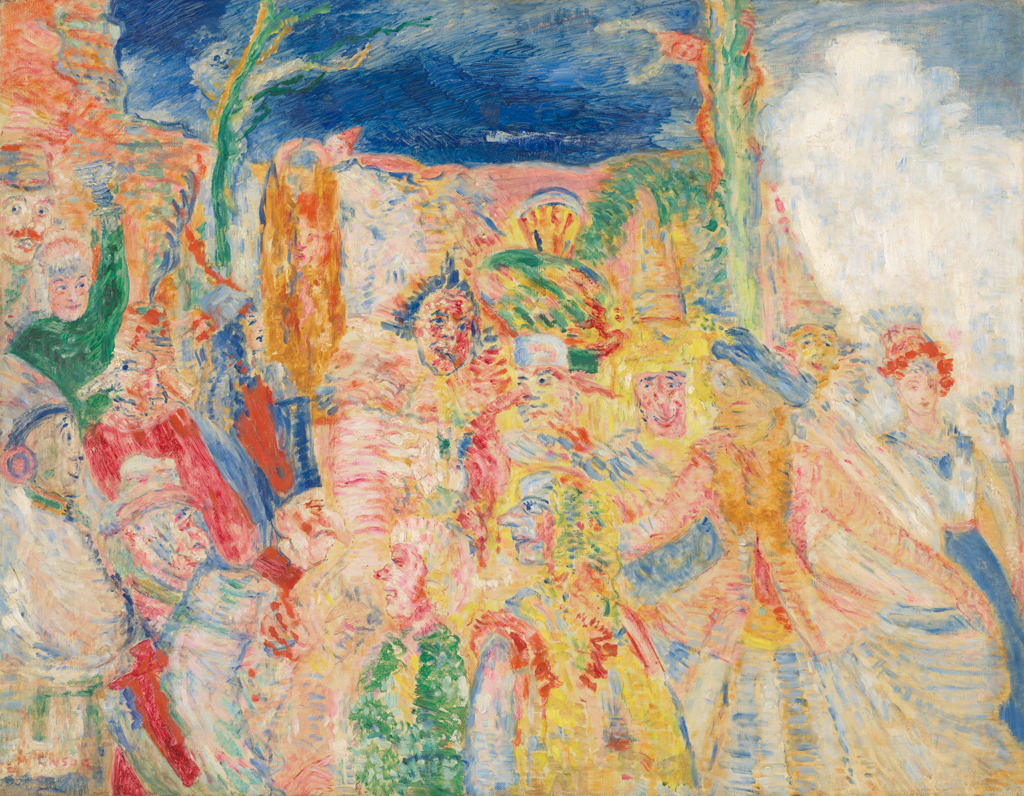 Collection management 2.0 in true KMSKA tradition
KMSKA's collaboration with Rubey is clearly unique, but private investors have helped museums to expand their collections for many years. For instance, the Franck family from Antwerp played an important role in the expansion of the museum's modern art collection. KMSKA now wants to unite art lovers in a similar way and it found the perfect partner to do this in Rubey. The money raised in the Art Security Token Offering allows Carnaval de Binche to be purchased and makes sure the museum receives the piece on long-term loan. This means everyone finally gets to admire Carnaval de Binche – a painting that has spent years in private collections.
A new type of community building
KMSKA has been closed for renovations for more than a decade, and is looking forward to being a warm meeting place in Antwerp after its reopening. Rubey's Art Security Tokens fit perfectly into this vision: the idea is to build a community by maintaining a close relationship with the investors after the purchase of the Art Security Tokens. For example, around the time of the reopening, KMSKA will invite all token holders to come and see the piece they have invested in during an exclusive viewing. In addition, they will be regularly updated on the ins and outs of "their Ensor". If the painting is temporarily lent to a foreign museum or if there are any new scientific insights, the token holders will be the first to know.
Art Security Tokens, a revolution in the art market
Because Art Security Tokens are so new, many people confuse them with Bitcoins or Non-Fungible Tokens (NFTs), which are non-interchangeable, irreplaceable digital property certificates. Art Security Tokens, however, operate in a regularised market, and are therefore very different. This means the issue of Art Security Tokens is bound by financial legislation. Investors in Art Security Tokens therefore enjoy the same legal protection as investors in, say, stocks, bonds or other securities. Bitcoins or NFTs do not yet have a clear legal framework.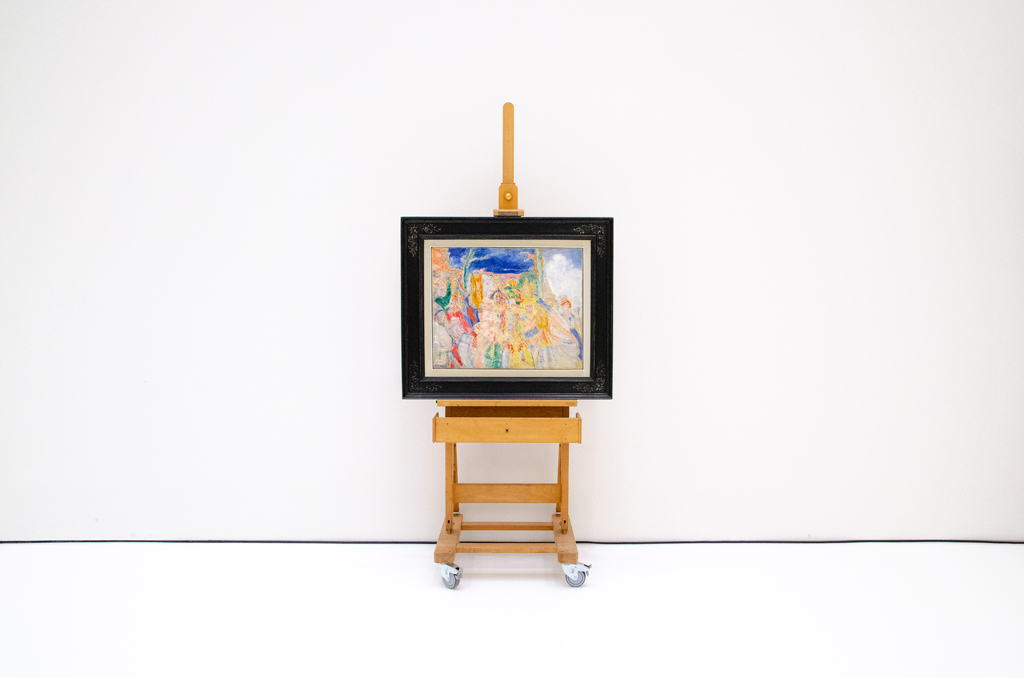 Carnaval de Binche by Ensor
Ensor's most notable contribution to modern art is his use of masks. Carnival masks started to appear in his drawings and paintings in 1887. The piece Carnaval de Binche contains that distinctive imagery. It is a meeting of very diverse characters: elegant ladies, droll officers and other buffoons, masked and grotesque creatures.
KMSKA already had the largest Ensor collection in the world. The addition of Carnaval de Binche puts our museum on the international map as an Ensor centre of expertise even more. The KMSKA curators selected the painting Carnaval de Binche based on its quality, authenticity and condition.
Interested?
Interested parties in the European Union can join the Rubey platform from 27 April on www.rubey.be, which was created specifically to offer Art Security Tokens investments. You can invest in Art Security Tokens with a deposit from 150 euros.